4 Bus Bar vs 3 Bus Bar solar Modules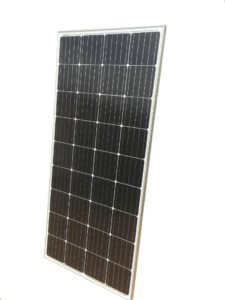 As a solar installer you may have come across 4BB/ 3BB/ 2BB on solar panel data sheets. 4BB implies it is a module with 4 Bus Bars. 4 bus bar cells are the latest technology in the market and they have several benefits over 3 bus bar or 2 bus bar modules. So what does this exactly mean for the generation of your solar plant?
1. Higher Output per cell = Higher Efficiency
As the distance between adjacent bus bars is shorter in 4BB modules, the current path is shorter leading to higher output. Price wise this may not make a difference as solar panels are sold in the market on a Wp label at a Rs/ Wp price. i.e. you may have 3BB or 4BB modules with an identical power rating of let's say 310 Wp. For very large solar plants where area covered is important, even small gains in module efficiency make a difference as 4BB modules are able to pack a higher Wp in the same area.
2. Lower Residual Stress in 4 bus bar cells= Lower Degredation
When conductors are soldered onto solar cells to assemble them into solar modules, the soldering activity leaves behind residual stress in the cells. Over time the residual stress converts into micro-cracks which ultimately reduces the generation.
Due to shorter distance between the bus bars in 4BB cells, the residual stresses are lower in 4BB modules by up to 10%. Hence long term generation of 4BB modules is expected to be superior as degradation is lower.
When you compare 3BB (bus bar) cells panels vs 4BB (bus bar) cell panels, our panels with 4 Bus Bars have 25% better connectivity with the other cells in the panel which translates into a more reliable, long lasting and higher output panel over the 25+ year life of the panel. It's like comparing a 3 lane motor way with a 4 lane motor way, you suddenly have an entire extra lane to help make that traffic flow more smoothly with less congestion and at a better more consistent flow.
Summary
So overall, we find, that 4 Bar Bar modules are an upgrade in technology. Having higher efficiency and generation over life they will result in higher generation over life of your solar plant.
Bus bar is a very simple way to differentiate solar panels.
Above pic is a 3BB and 5BB solar module.
A 5BB solar panel will be more efficient than a 3BB solar panel of same size meaning it's power output will be higher. Contact for supply of 4BB panels, 250w mono and poly, 300w mono and poly and 135w poly
Contact us for solar panels, Inverters and Gel Batteries – Dealers/Retailers/Customers prices available